Category: Sativa
Genetics: Flawless Flowers In-House
Smell/Taste: Fragrant Spice & Gassy Incense on the Nose with Cool Mint Chocolate Exhale
Look: Dense Dark Evergreen Buds with Fiery Red-Orange Hairs and a Blanket of White Trichomes
Effects: Immediate Head & Body High Settle Into Mental Stimulation and High Energy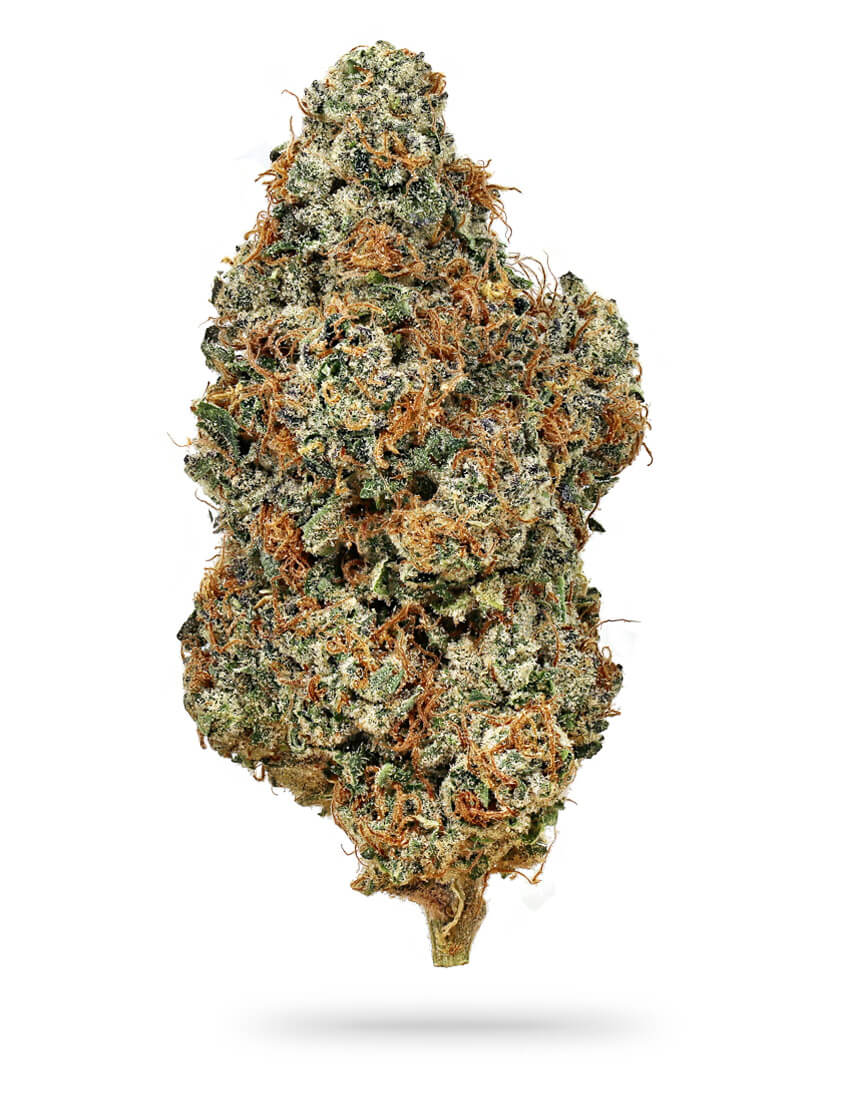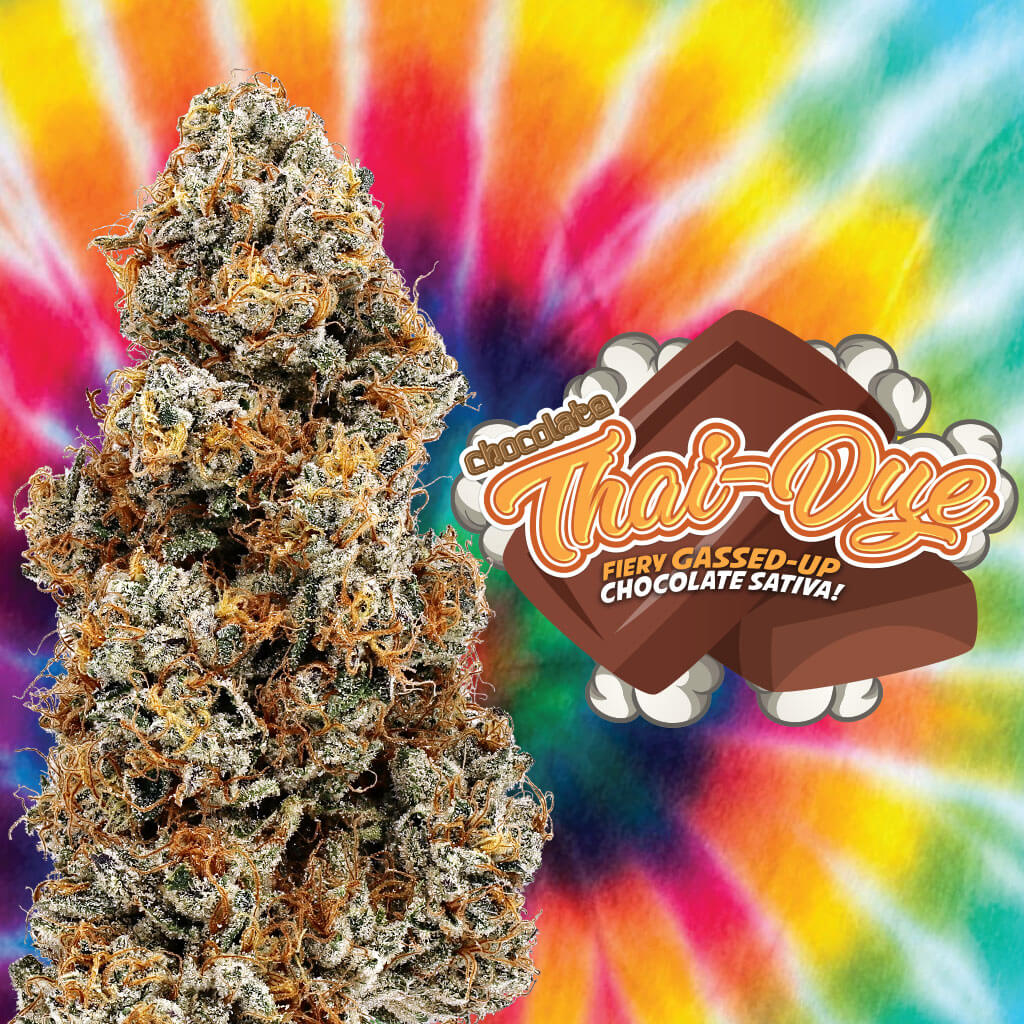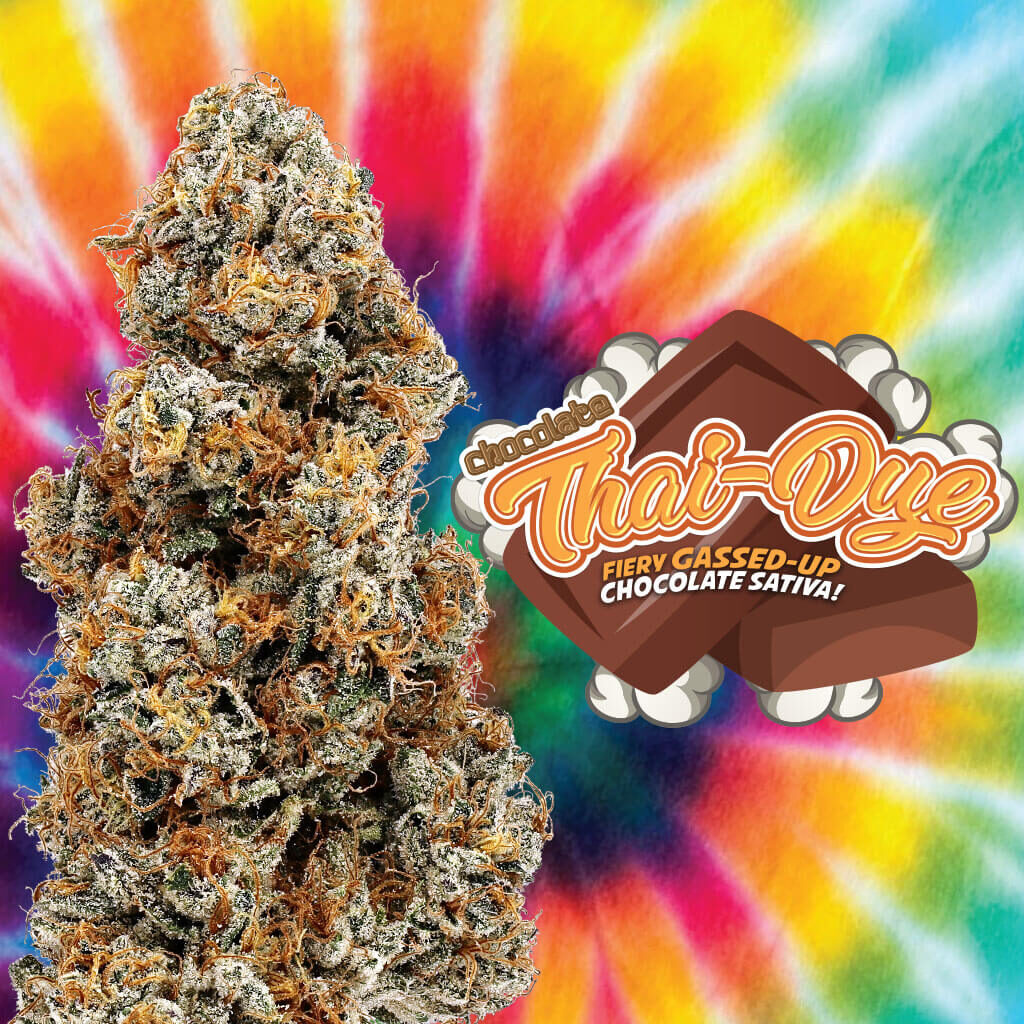 Deep chocolate notes meet a Yogi Thai haze with a 60's era psychedelic electric fuzz. Flawless Flowers' exclusive, Chocolate Thai-Dye, delivers a trippy terpene trance and a charge of lively and energetic Sativa stimulation. Peace, love & chocolate.