Category: Indica
Genetics:  Flawless Flowers In-House
Smell/Taste: Sweet Creamy Frosted Cake & OG Gas
Look: Super Dense, Medium-Sized Green & Purple Buds with Fiery Red-Orange Hairs 
Effects: Heavy Indica with Limitless High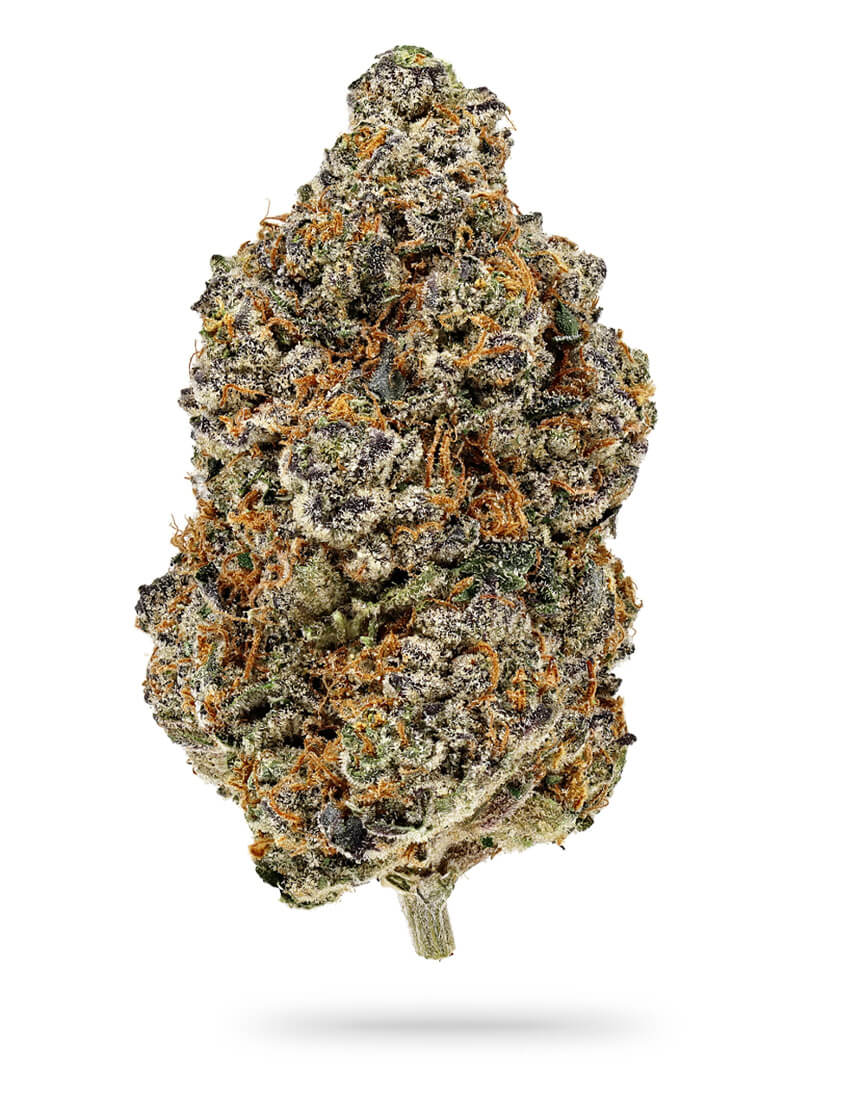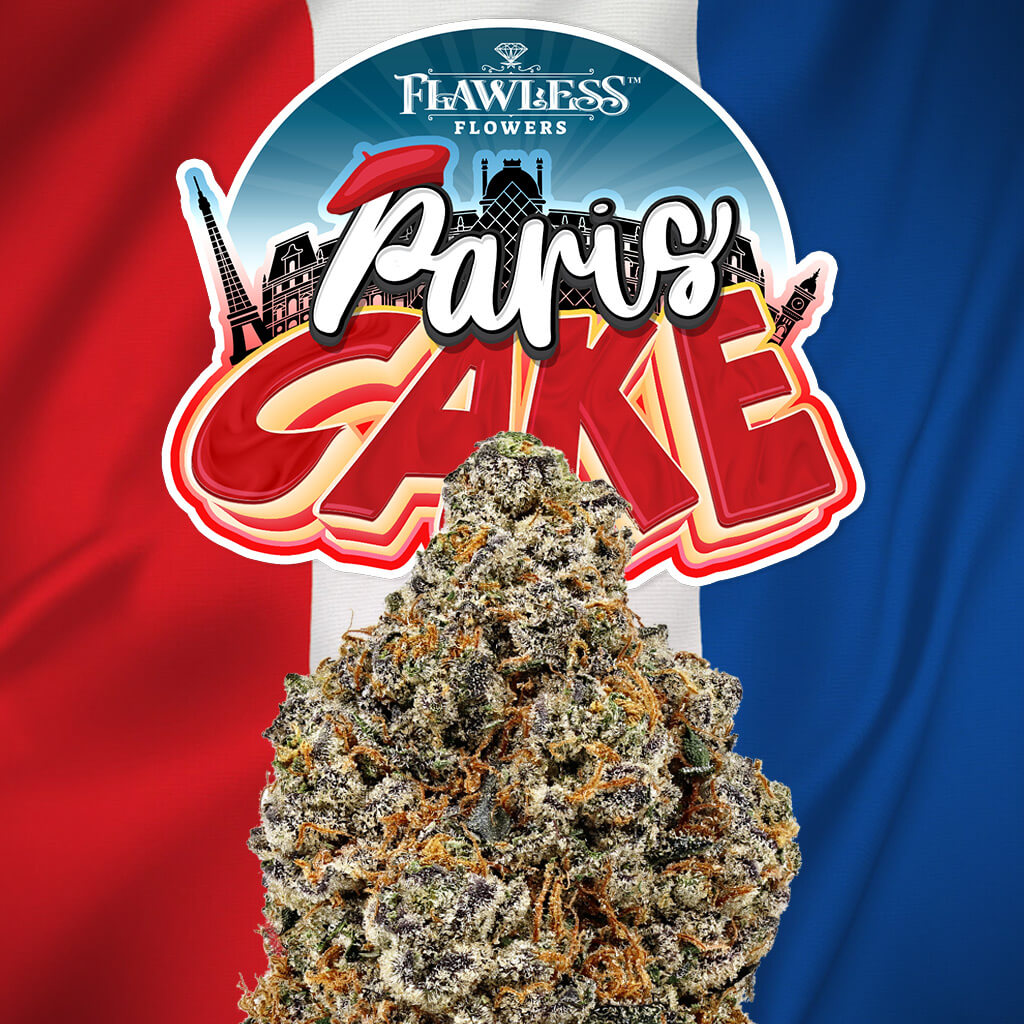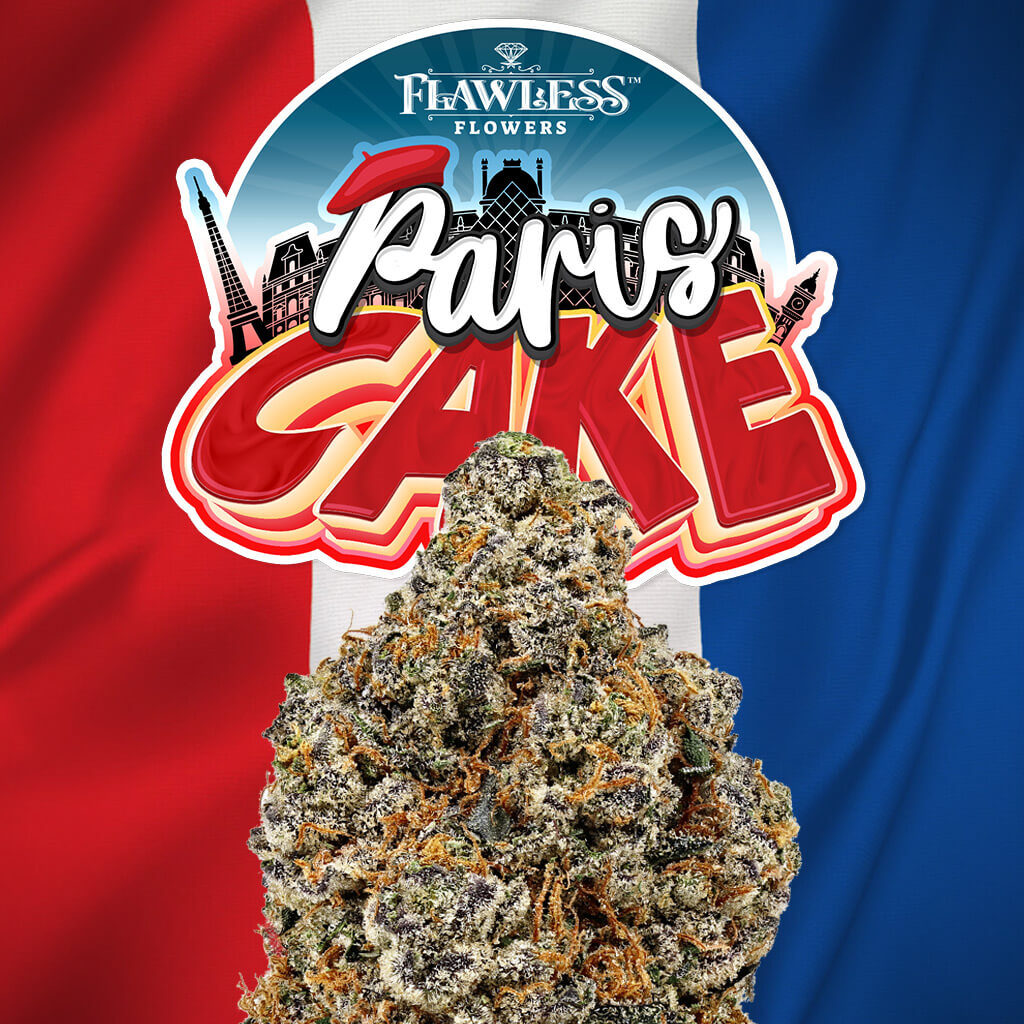 Ready yourself for some resin-dripping joints with this one. Flawless Flowers Paris Cake= is an exclusive in-house banger that delivers a classic Indica-heavy blow. Grab a your snacks and get ready for maximum couch-lock chill time.  Sweet and gassy globe-trotting goodness. Oui, Oui!