Category:

Sativa
Genetics: Flawless Flowers In-House
Smell/Taste: Lemon Warheads Zest with a Splash of High Octane Fuel—a Citrus Grove on Fire
Look: White, Deep Violet, Orange & Lime Green Buds. Round Dense Medium to Large Buds Caked with Shiny Trichomes
Effects: Electric High with Serious Knockdown Power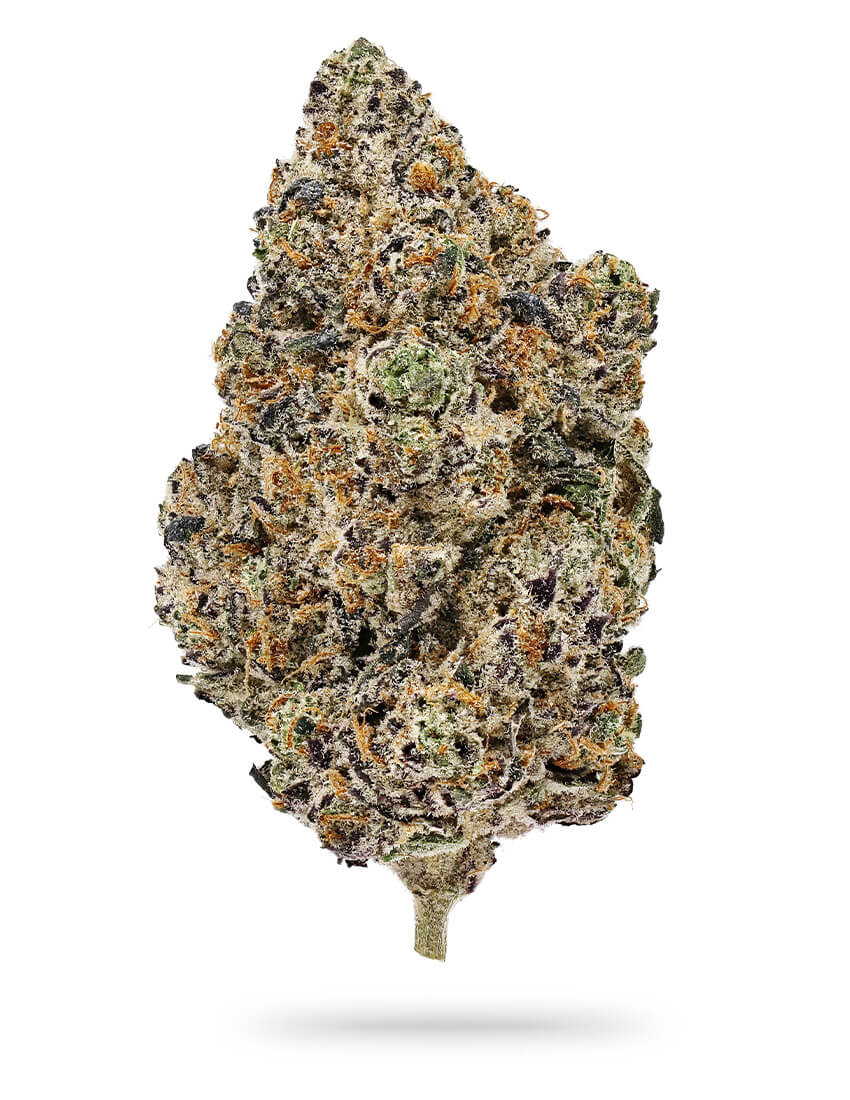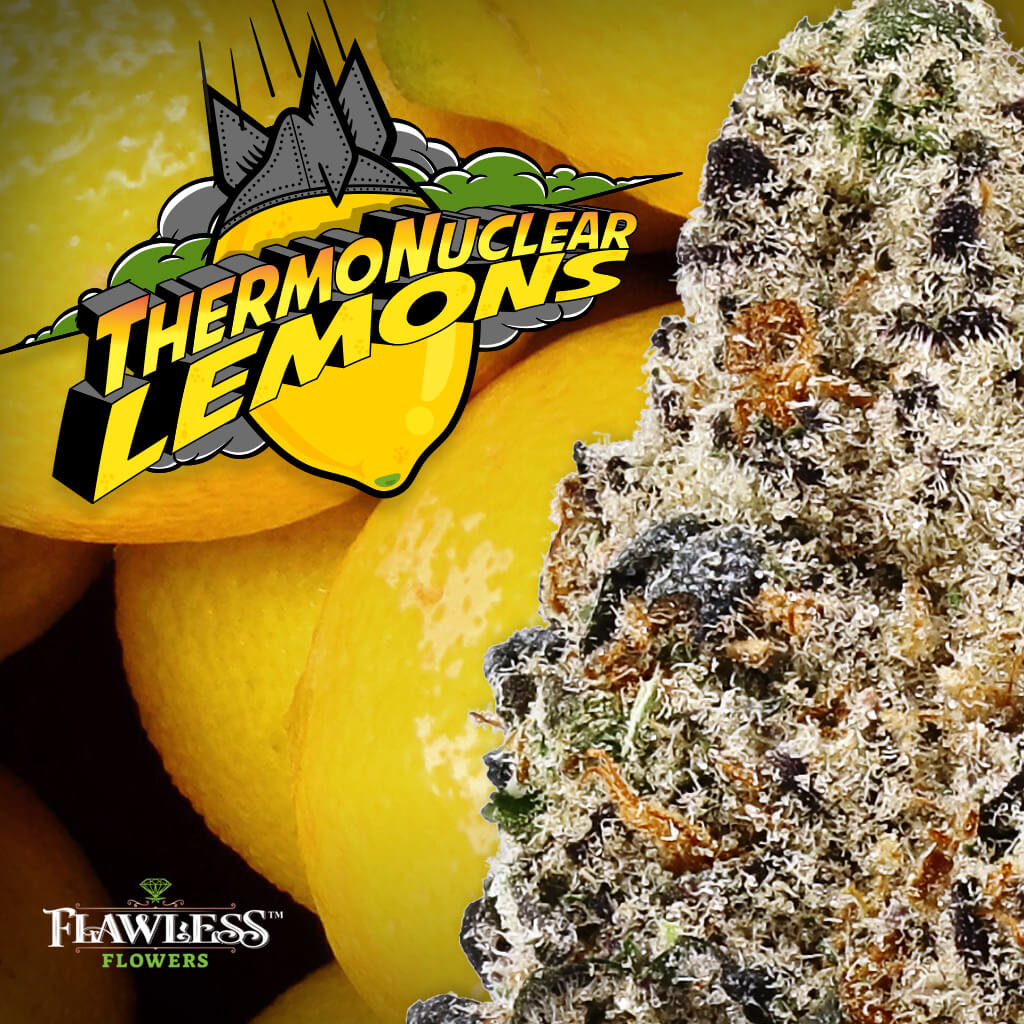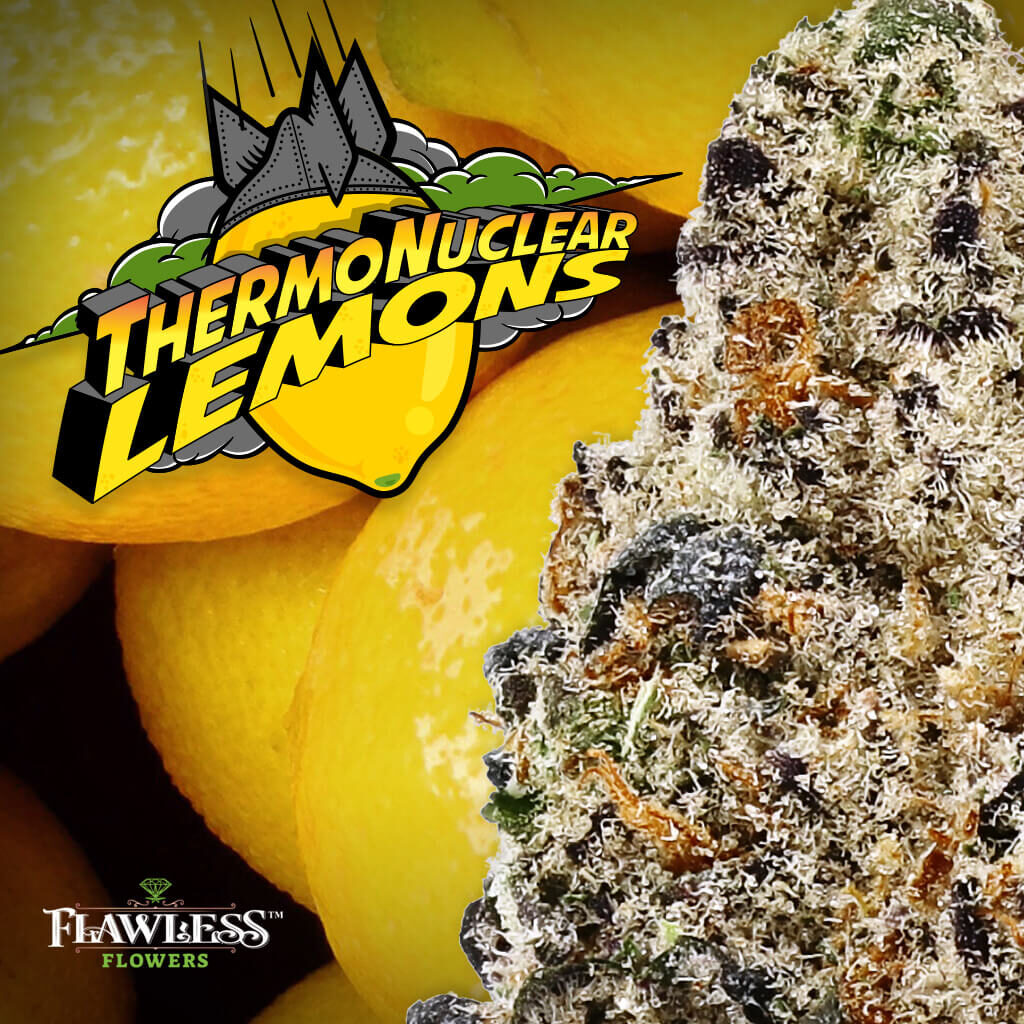 Like a Citrus Grove on Fire!
Since its inception, our original and exclusive strain, Thermonuclear Lemons has been pushing boundaries with its explosion of atomic citrus fuel. Flawless Flowers went back to the drawing board to create this fiery lemon gem. It simply does not disappoint! Extreme citrus and full on gas flavors will permeate throughout the smoking experience. Try it today!