Kush Mints x Wedding Cake
Flower Category: Indica
Genetics:  Bred by Seed Junky Genetics
Smell/Taste: Sweet Vanilla Kush Dessert with Notes of Lavender & Mint
Look: Vivid Purple, Violet & Green Buds Covered Sugary Trichomes 
Effects: Relaxing Awake Body High While Enhancing Your Mood.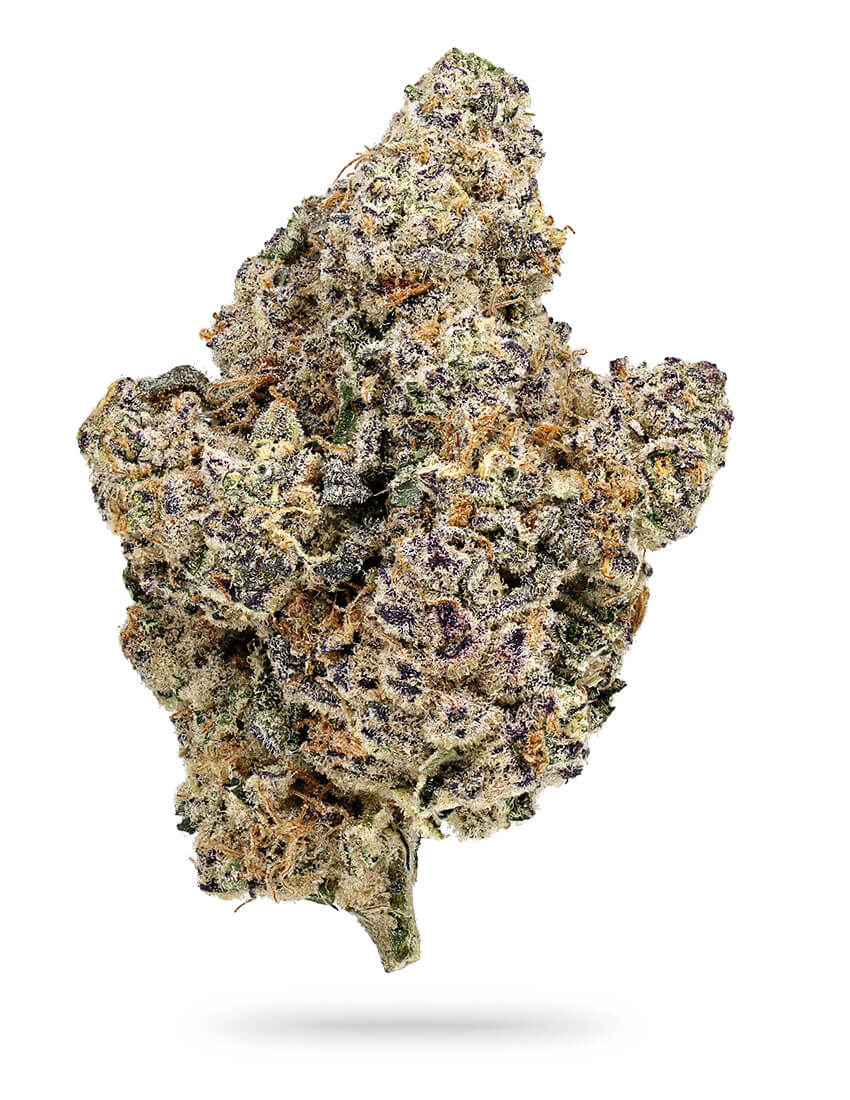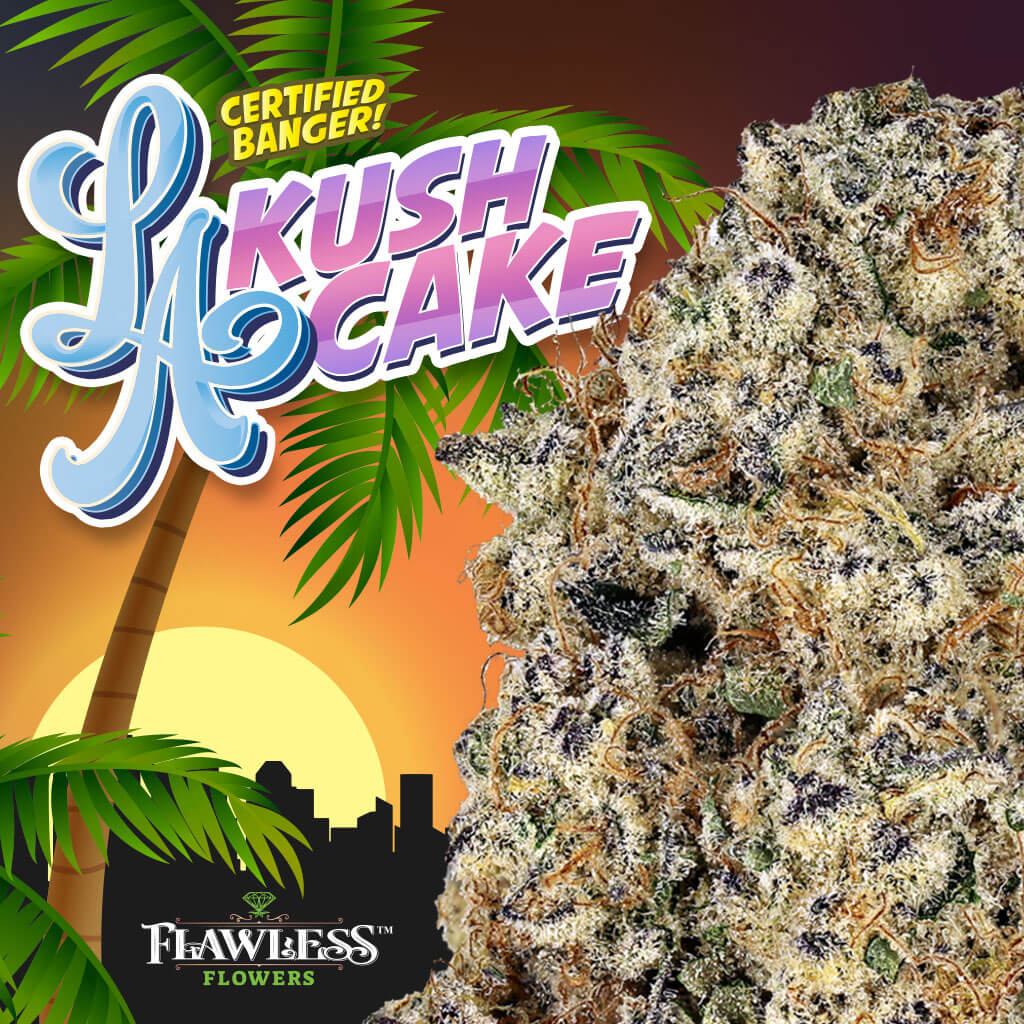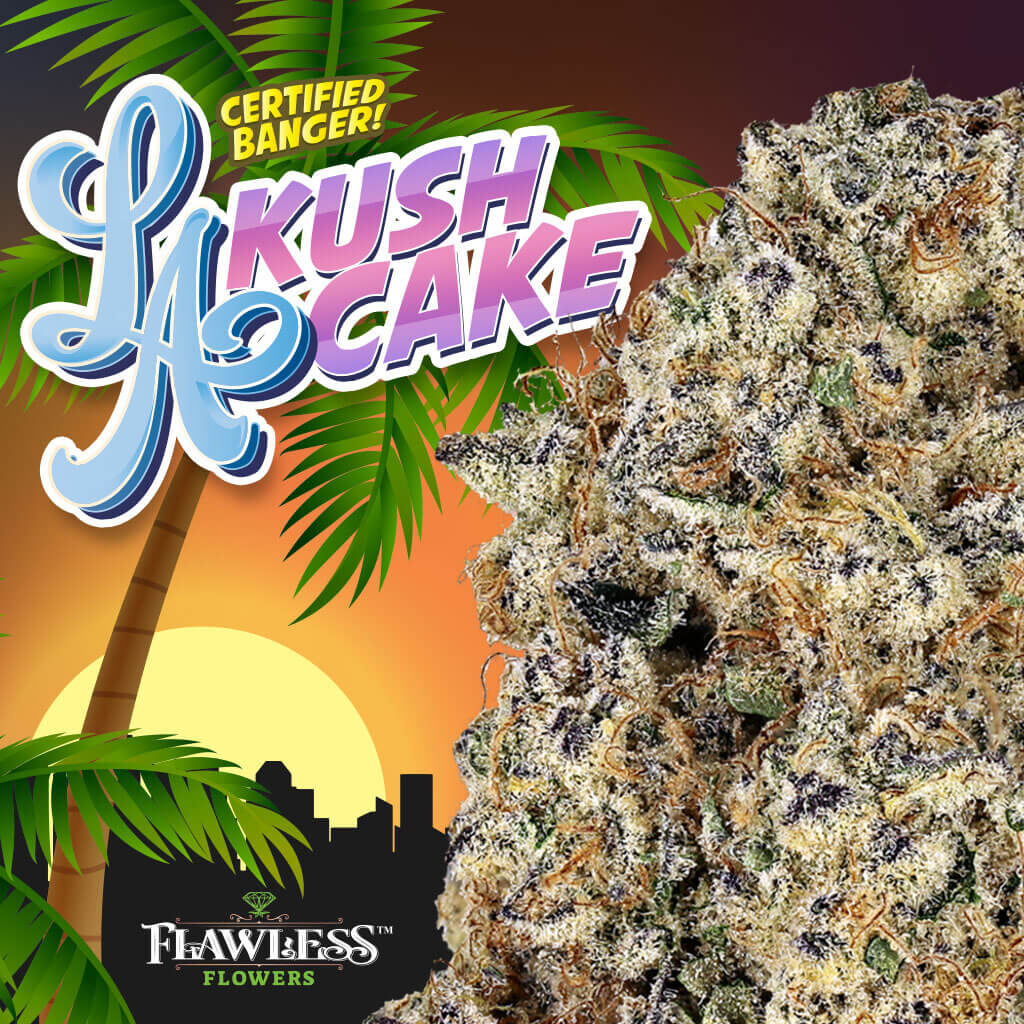 LA kush Cake is a longtime Flawless Flowers favorite with a delicious flavor profile. It takes on the best characteristics from its parent strains—minty cake and sweet creamy kush. Sit back and enjoy the velvety smooth smoke and enter ultimate chill-mode.