Category: Indica
Genetics:  Flawless Flowers In-House
Smell/Taste: High Octane Grape Gas Mixed with Sweet and Skunky Undertones
Look: Dark Evergreen and Purple Buds with Fiery Red-Orange Hairs and a Blanket of Creamy Trichomes
Effects: Potent with relaxing and sedating effects that calm both the mind and body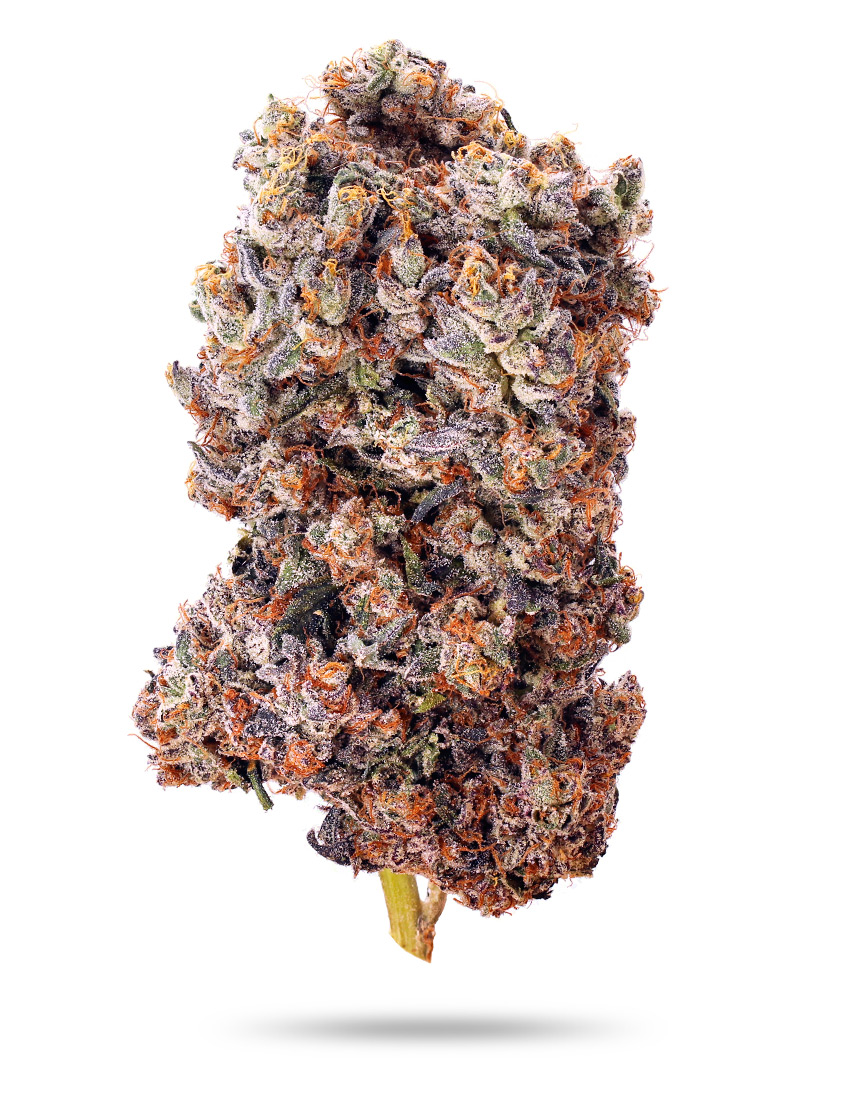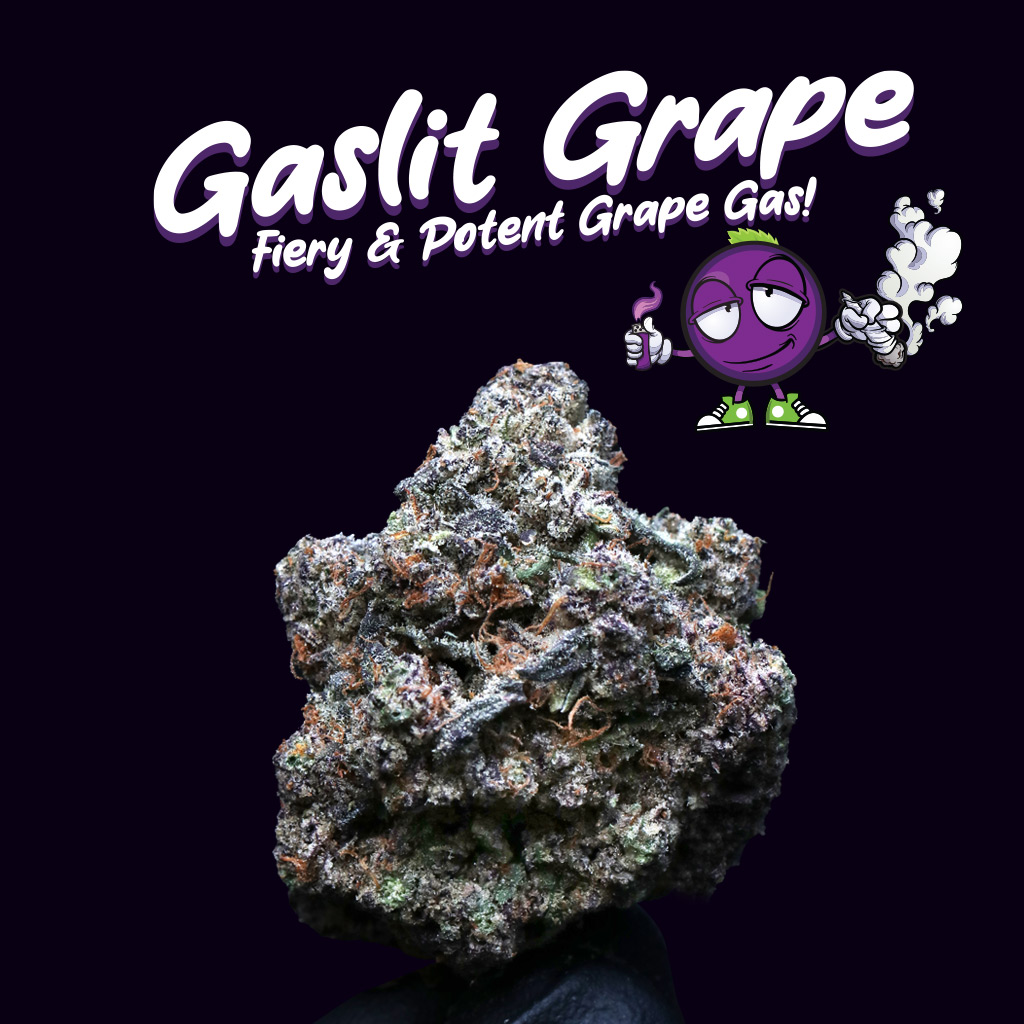 Potent OG gas with sweet grapes. Flawless Flowers' exclusive, Gaslit Grape is the full package: High TCH potency bursting with terpy flavor. Expect to experience sweet grapey notes with a touch of earthiness and skunk.